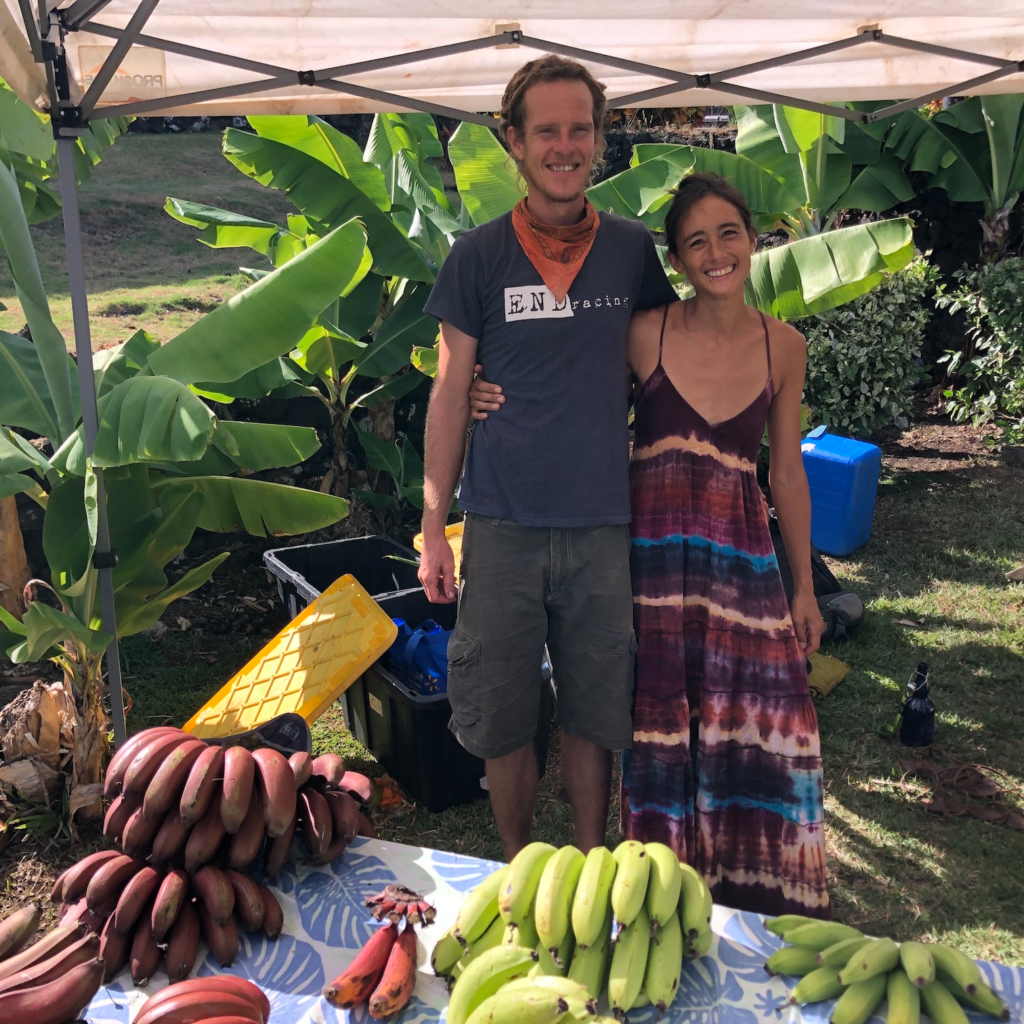 Jah Sun's farming dream came to fruition 5 years ago, traveling to Maui and soon after calling a mango tree on a farm in Kula, home.  Now thriving in Hāna, Jah has lived on 20 different farms in Maui, cultivating the land, taking care of all the creatures to Malama 'Āina.
Lā'au lapa'au has been the path followed, healing himself and offering medicine and positive energy to others.  April answered a manifestation call for a divine partner on this wonderful journey, joining Jah in Kipahulu last year, moving from France- after just 2 phone visits!
They met 15 years ago in college at NDSU, led different lives but shared a common spark for living a simple life close to the land.
April, Jah and Diamond offer fresh fruits and veggies, homemade quiche, dried teas, and medicinal herbal tinctures at their market booth. "Our goal is to educate on and offer high quality foods to our community.  We are currently engaged with working with high school keiki on a local farm and hope to continue inspiring our future farmers." 💜  ~ Jah Sun