Hāna Farmers Market Online is now open!
Drive-through pickups take place on Friday afternoons from 2-4 pm at Travaasa Hana Hotel. 
Our new platform is launched!
Order now through Tuesday 5/26 at 9:00 am for next pickup on Friday 5/29.
The store will be open every Thursday through Tuesday at 9:00 am for pickup that Friday. 
(Hāna Farmers Market itself has been temporarily suspended due to COVID-19 pandemic.)
New Products!
Check out the new products added to the market this week, including smoked marlin from the Lind Family, grass-fed lamb from Laulima, kimchi from Oh So Yummy, take & bake enchilada meals from I Lava Taco, chocolate chili & spice kombucha from Maka'alae Farmers, and a variety of vegi starts from Hana Mana for growing in your own garden!
Tuesday at 6:00 am: Hana Farmers Market is temporarily closed while we process orders for Friday, May 1 pickup. 
The store will open again later this morning to start taking orders for Friday, May 8 pickup.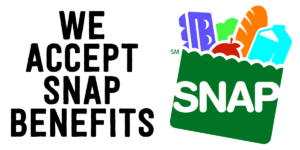 Thanks to the support of HFUU and Maui Food Hubs, County of Maui, Hana Community Association, Hawaii Community Foundation and other generous donors, we are able to offer this service at a only a small markup to cover credit card processing and other expenses, and otherwise your purchases go directly to support our local growers!
Hana Farmers Market is proud to be part of the Maui Food Hubs project.
If you are in another part of Maui island, please visit MauiFoodHubs.org for other pickup locations.
Drive-Thru Pick-up Instructions
Pick-ups take place every Friday afternoon from 2-4 pm at Travaasa Hana Hotel main entrance

PLEASE STAY IN YOUR VEHICLE AT ALL TIMES.
When it's your turn, please pull forward and put your vehicle in PARK.  A helper will bring your order.
Please bring your own container ready to load (bag, box, crate or cooler), accessible in a passenger side door, back of a truck, or trunk.
After you pick up your order, pull through and exit the hotel entrance area. You may park across Hana Highway on the roadside or at another nearby location to reorganize your order into chill bags, coolers, etc.  PLEASE TAKE A MOMENT TO VERIFY THAT YOUR ORDER IS COMPLETE. 
Reminder: bring your empty microgreens containers, egg cartons, kombucha bottles and other jars, so we can return them to the suppliers to be reused. 

If for some reason you are not able to pick up your order today, please call or text the Market Coordinator at ‭(808) 378-0084‬ before noon and we will try to make special arrangements for you.
Please be patient as we work out our system and learn together how to make the drive-thru pickup safe and efficient for everyone.
Mahalo for supporting your local farmers!