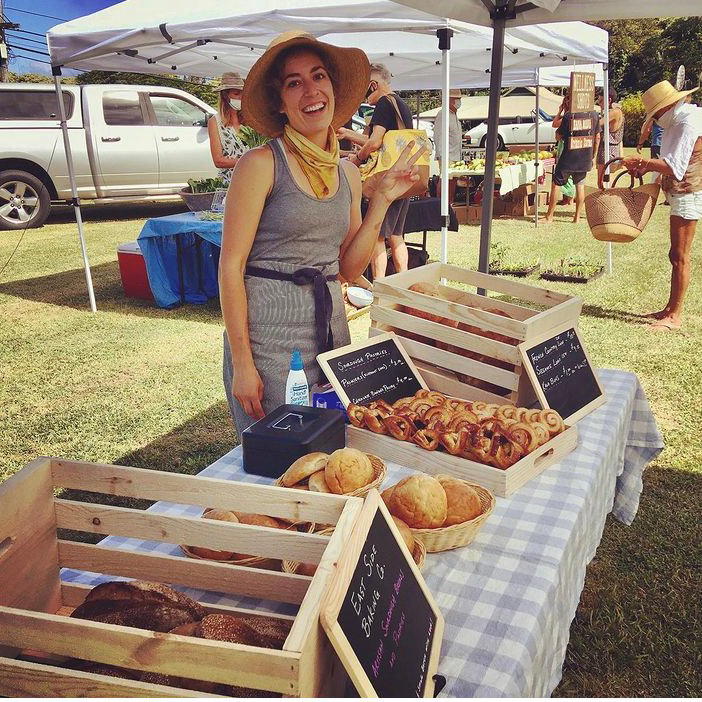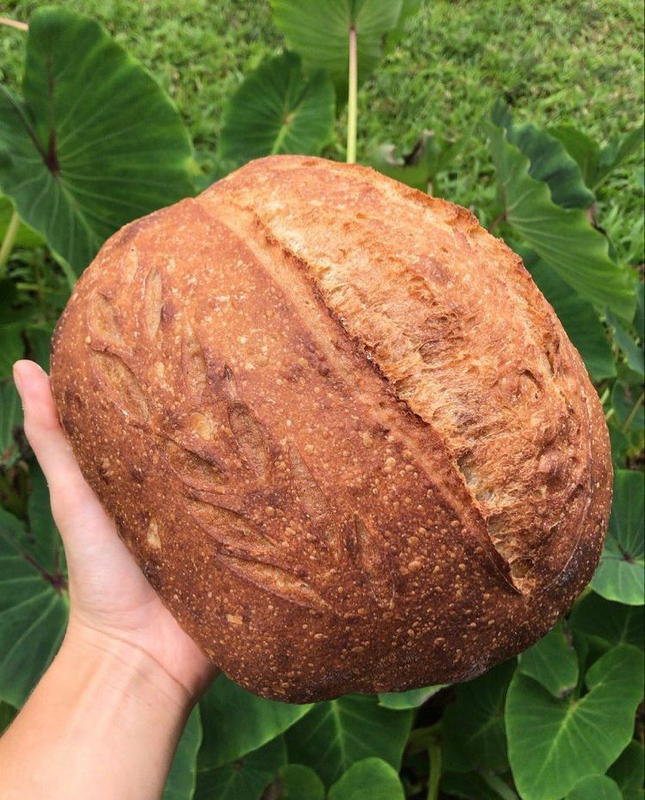 Eastside Baking Company
Craving doughnuts with sprinkles? Homemade cheesy croissants? Multigrain sourdough bread?
Look no further! Add Eastside Baking Co. to your market shopping list. This local pop-up bakery, exclusively available at the Hāna Farmers Market, offers sourdough baked goods and French pastries using only the highest quality ingredients available. A lifelong dream of owner, Savanah Sandate, Eastside Baking Co. finally got it's big break after Sandate found herself unemployed during the pandemic. A self-taught baker, with more than a decade of training, Sandate finds inspiration in the difficult skill level required to master this glutenous culinary art form.  Although a little nervous and unsure how shoppers would respond, Eastside Baking launched in the spring of 2020.
"The farmers market was the best place to utilize my skills and share my love of good bread and food with the community. I couldn't be more grateful for the consistent support, Mahalo!" ~ Savanah Sandate
Panzanella Salad is one of my favorite things to make with bread! it's quick, light and the ingredients can be easily adapted to seasonally produce available at the farmers market.
Panzanella Salad:
Ingredients
– fresh salad greens & herbs
– seasonal veggies
– sourdough bread
– butter
– salt/pepper
– olive oil
– balsamic reduction
1. Wash and prepare vegetables and salad greens. For this recipe I used local tomatoes grown by my neighbor, lettuce from Mahele farm, arugula and basil from my own garden, and sweet peppers.
2. Cut bread into cubes, toss in oil/fat of choice. Melted butter from Naked Cow Dairy is a great choice. Season with herbs, salt, and pepper.
3. Heat a pan over medium heat and toast bread cubes. Stir occasionally until golden brown and crunchy.
4. Top prepared salad and veggie mix with warm bread, drizzle with salad dressing of choice and enjoy. For my plate I used balsamic reduction and olive oil.