NEW PLATFORM
We are pleased to announce the launch of our new website for the Hana Farmers Market Online, hosted on the Local Food Marketplace platform.
The market is open for ordering today through Tuesday at 9:00 a.m. for pickup at the Travaasa Hana Hotel on Friday, May 29.
Go to https://hanafarmersmarket.org to connect to the new market website and start shopping for great produce and value-added products from our local growers and producers.
NEW PRODUCTS
We continue to add new producers and products every week, so check out the many great offerings available, including smoked marlin and pizza dough from the Lind Family, grass-fed lamb from Laulima, kimchi from Oh So Yummy, take-and-bake enchilada meals from I Lava Tacos, and a variety of vegi-starts from Hana Mana for planting in your own garden.
SNAP/EBT ACCEPTED
The new platform now supports EBT payments, so when you check out you'll have the option to choose EBT as the payment method. (We'll also require a credit card to be on file in case of any non-EBT items on the order. The EBT payment will be processed at the time of order pickup.)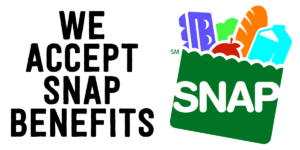 GIFT CERTIFICATES
We now offer gift certificates, so just look for the link in the header menu to give the gift of ono local food! We also gratefully welcome donations that can be offered as gift certificates for families in need in Hana; if you're interested please contact us for details.
COMING FEATURES
Look for some more great features coming soon, including weekly specials, an expanded line of offerings from the central Maui Food Hubs to supplement what our East Maui farmers provide, a newsletter to highlight our growers with recipe ideas, and more!
LOW MARKUP
Thanks to support from HFUU, the County of Maui, Hawaii Community Foundation, Hana Community Association, Travaasa Hana Hotel, Hana Ranch and other generous sources, the market adds only a small markup on products to cover the cost of credit card transactions and processing, keeping prices low for consumers while supporting our local growers.