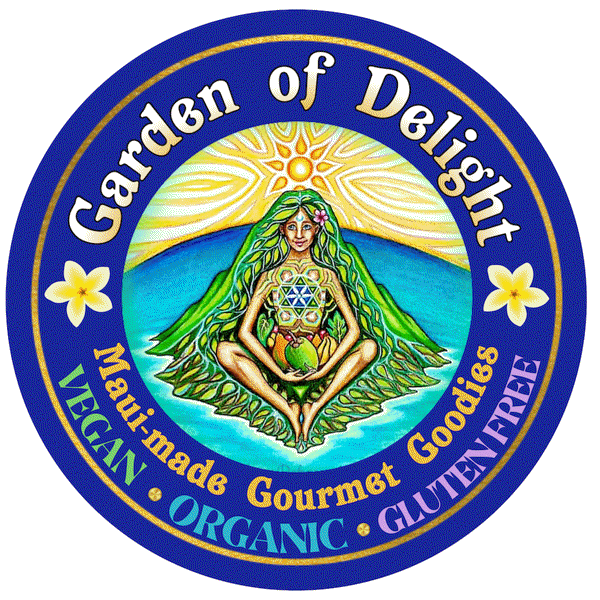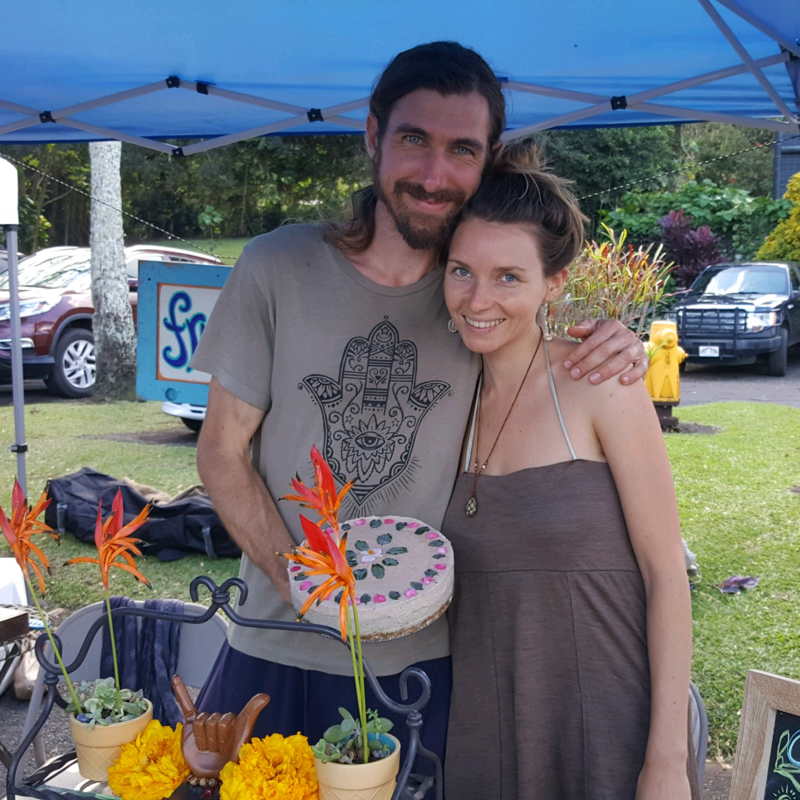 Hope and Joshua are the culinary wizards behind Garden of Delight. A gourmet food business, specializing in products made with organic ingredients grown in Kipahulu. Their creations are vegan, gluten free, locally sourced and nutritious!
Inspired by the beauty and abundance of East Maui, these two fell in love five years ago in a kitchen on Kaua'i.  Now, under the guidance of farmers from both Laulima Farms and The Nest, they continue to focus on growing food, learning cultivation methods, processing cacao and perfecting the essentials of land-based living.  "Our 100% Kipahulu cacao chocolate truffles are our favorite creation! We love the joy and delight this home-processed cacao brings to the lives of our friends and community" –Joshua Gerald
Garden of Delight started as a vision Hope and Joshua shared while traveling abroad in New Zealand. Now with its home-base in Kipahulu, you can find them and their sweet treats weekly at the Aloha Friday Market and on our online marketplace.  Also, as of this week, their delicious truffles and mini vegan "cheesecakes" are now available at both Alive & Well and Down to Earth. Congratulations Hope & Joshua! And mahalo for being part of the Hana Farmers Market from day one. 
Lemon Mint Vegan "Cheesecake"
Ingredients:
3 cups Macadamia Nuts 
8 Dates
Pinch of Salt
Pinch of Vanilla Powder or 1 tsp Extract
10 Bananas
3 Tbsp Lemon Juice
Fresh Mint Leaves and/or Mint Extract
1/3 Cup Honey
3 Tbsp Coconut Oil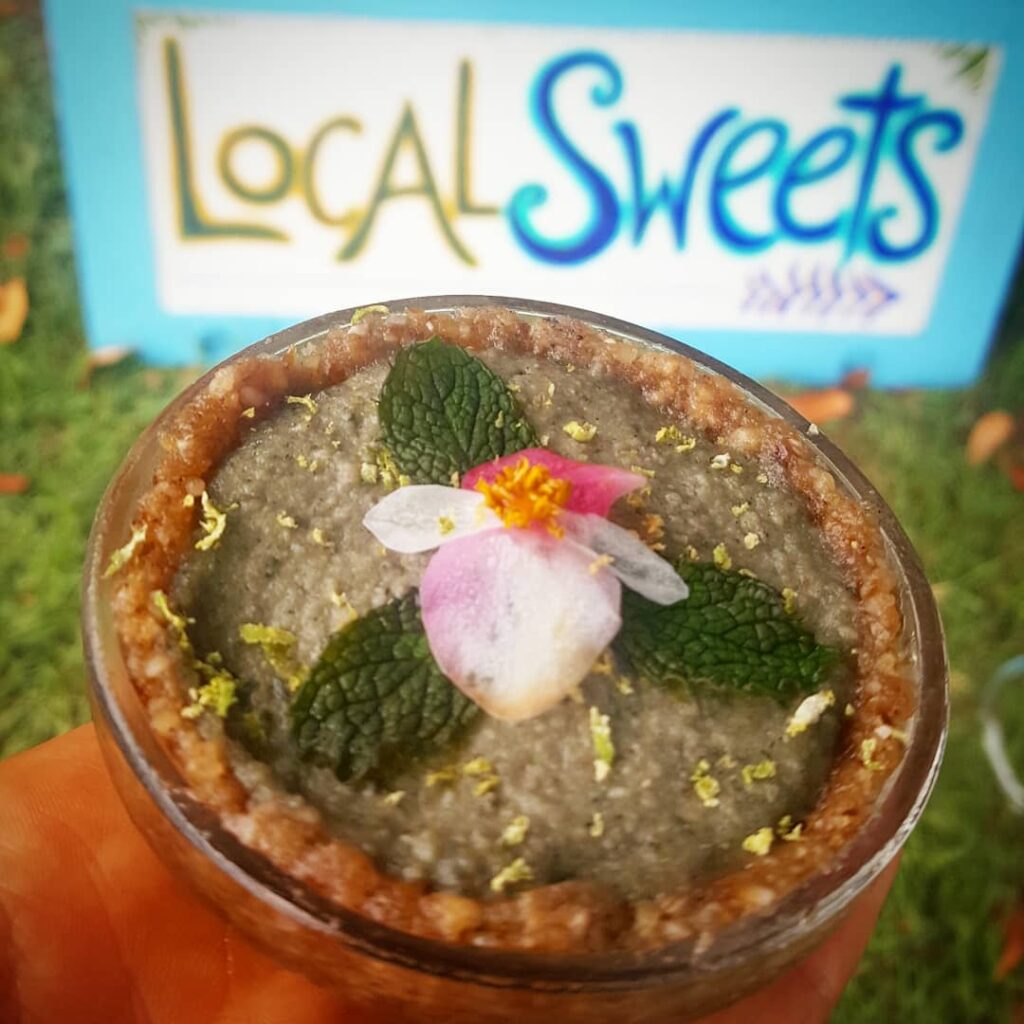 Blend 2 cups of macadamia nuts (or your favorite nut), 8 Dates, a pinch of salt with vanilla in the food processor until blended. Empty and press the crust mixture into a bowl, pie pan, cup cake tin or mini pie dishes as pictured. For filling, blend bananas in your food processor until smooth. Continue blending, adding 1 cup macadamia nuts, lemon juice, fresh mint (or mint extract), honey and coconut oil until smooth. Evenly pour the filling layer on top of the crust. Now get creative and let your artistic side shine! Decorate with fresh mint leaves, Begonia flowers, lemon zest etc). Place in the freezer for 2+ hours to set, then enjoy a sweet, nutritious and refreshing treat!