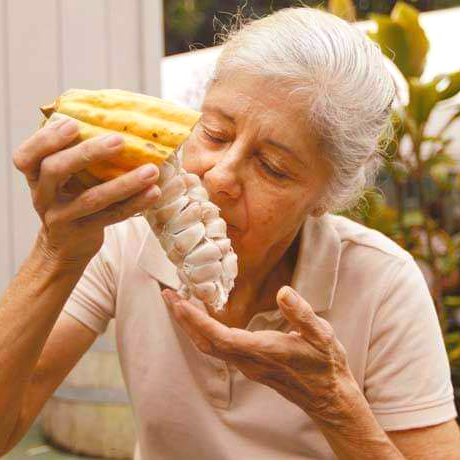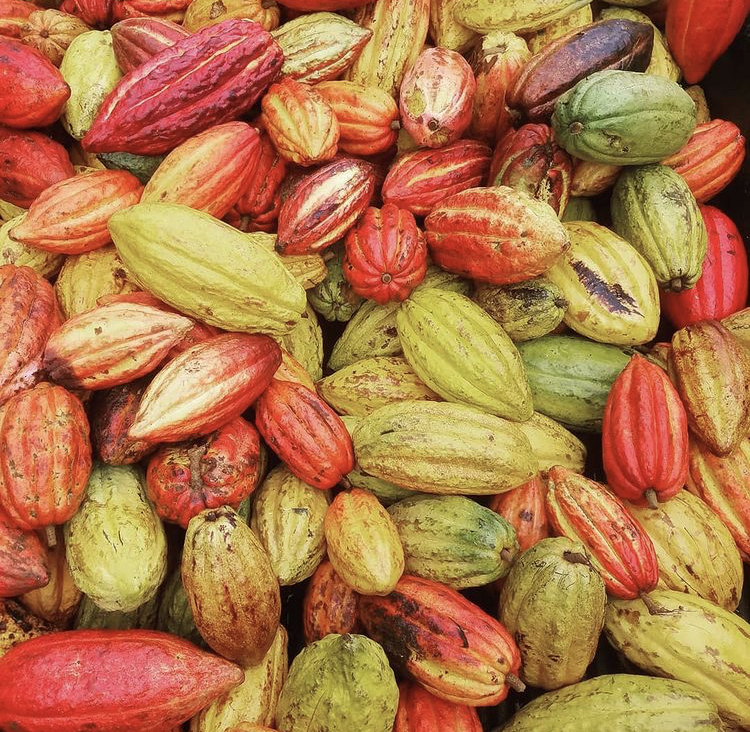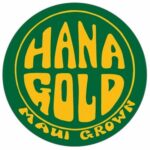 Hana Gold is a one of Hawaii's first cacoa plantations offering "branch to bar" chocolate that's 100% naturally grown and processed in Hāna by Francine and Robert Frost, along with their son Aldon and his wife Alyssa.  
Francine was born and raised on Oahu and shortly after graduating from the University of Hawaii, married her husband Robert and moved to Maui. After starting and running Maui's first flight school, out of the Kahului Airport, the couple began growing their home and farm business in Hāna in 1978.  
After much experimentation with varying crops, the family began planting their cacao orchard in 2005.  Along with Hāna's Ua kea rain and rich volcanic soil, the land offered a unique environment which made for some of the best cacao growing conditions in the world.
"We are always farmers first. Chocolate making is the happy and delectable end to the planting, growing, tree maintenance, harvesting, and drying of that effort." – Francine Frost 
There are fifteen labor intensives steps before Hana Gold chocolate bars can be put into the hands of consumers. Harvested with care and hand processed, Hana Gold commits to delivering products using all natural Hawaiian ingredients and the most environmentally thoughtful methods. When their gate is open (2998 Hāna Highway), neighbors and fellow farmers are always welcome to drop by for a mini tour.
BAKING SECRETS FROM THE HANA GOLD KITCHEN
 Jazz up your favorite brownie or cookie recipe by simply adding Hana Gold Cacao Nibs to the batter before baking. Francine adds her family's nibs to one box of Ghiradelli brownie mix for a healthy twist and a little crunch.
Did you know Cacao is a super food?! 
Hana Gold's 1 oz bag of nibs gets you 37 mg of potassium; 9 grams of dietary fiber; 6 grams of protein; 16% Recommended Daily Intake (RDI) of Magnesium; 27% RDI of Manganese; and 6% RDI of Zinc. Dark chocolate also holds more flavonoids than red wine and is excellent for heart health. Rich in fiber and full of anti-inflammatory properties, consuming chocolate increases both serotonin and dopamine levels. Give your mood a pleasant boost, eat some chocolate!
Cacao Nibs can be purchased with SNAP benefits & market scrip!