Hana Tropicals began in 2005 with the purchase of an existing flower farm by owners Krista Fuglestad & Ian Ballantyne. Ian had just sold his business when he popped the idea to Krista, "Lets be farmers!" It was his birthday when he first spotted a tropical flower and orchid farm for sale in Hāna. Not able to quite fathom the idea, Krista agreed to a trip. It was on that trip, they fell in love with the land, the idea of farming flowers, and a future in Hāna.
The land of Hana Tropicals has been farmed since the 19th century. Legend has it, King Kamehameha offered the people of Hāna access to this land to harvest hala for their homes and kukui for medicinal purposes. Because all shared in its bounty, there was no bloodshed on this land and today remains benign in its protection of humans. Originally planted in sugarcane and papayas, the farm was once the source of both tropical plants and flower arrangements for The Hotel Hāna Maui. At the time of its sale to Krista and Ian, the farm was already shipping flower arrangements and orchids as gifts to the mainland. They continued this role, adding daily tours and wellness products from farm-grown ingredients including moringa and olena (turmeric). They use the leaves of the Moringa tree to make small batches of their two ingredient Moringa soap. Its natural antiseptic, antibacterial and anti-fungal qualities make it a great cleanser for the tropics! It's also rich in Vitamin A and C, known to both reduce skin's fine lines and build collagen.
"We've experienced and learned so many amazing things since our arrival to Hāna all those years ago. Perhaps most important, is to listen to the Kūpuna and learn the old ways. There is nothing more ridiculous than adopting a new technique when the 'tried and true' ways of the past are simpler, and work! We continue to learn all we can about sustainable and organic land practices, teaching these ways to all who work with us." Krista Fuglestad
Hana Tropicals now also has bees, ducks, chickens, and a garden of organically managed fruits and vegetables to share with the community at their bi-weekly farmers market booth. One of their favorite things to sell at market, are their Chocolate Habanero Peppers. Packed with double the heat of a regular Habanero, their sweet and smokey flavor is perfect for a batch of Mexican mole sauce.
For now, Hana Tropicals farm tours are still suspended due to the pandemic. They hope to reopen their gates, in the not-too-distant future, and happily resume their education tours with neighbors and visitors alike. Until then, stop by their booth at this weeks market to share some aloha with their farm managers Emma and Sarah. They bring with them experience in gardening vegetables, raising farm animals and developing renewable energy. Now, as a part of the Hāna agricultural community, they hope to learn how regenerative agricultural practices can improve the health of an entire ecosystem.
"The Hana Farmers Market has helped us share the joy of flowers with our community. Nothing makes us happier than seeing Hāna's keiki smiling cheek to cheek while playing with beehive gingers at the end of a successful farmers market. It's important to us we share the fruits and vegetables we grow, and we're thankful the Hana Farmers Market invites us to do that." -Krista Fuglestad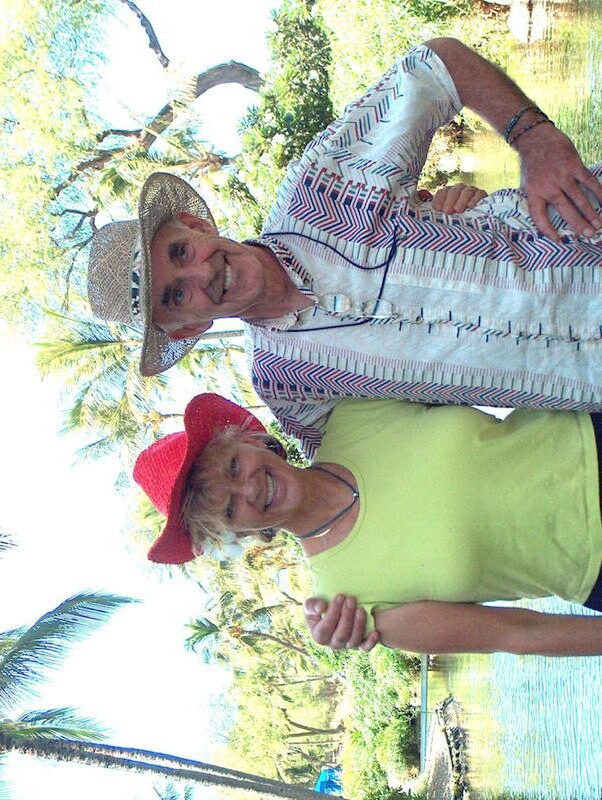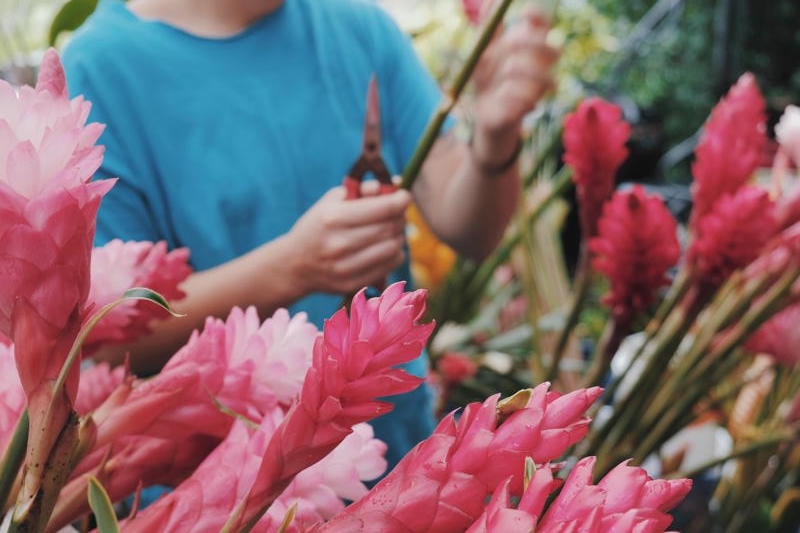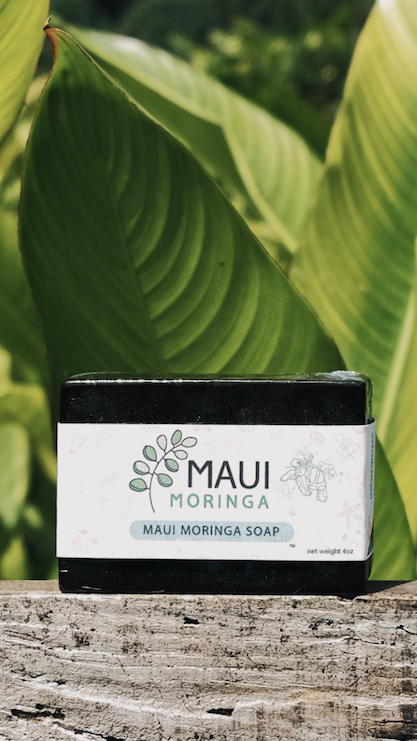 Kitchen Secrets from Hana Tropicals
One of Hana Tropicals farm favorites is using their home-grown and dried Olena (turmeric) powder to make 'Golden Milk.' Golden milk (also known as Haldi Doodh) is an Ayurvedic Indian drink traditionally used as an immunity booster. A tasty drink for any day, it's especially helpful when suffering from a common cold. 
Ayurveda is a traditional Indian system of medicine. At more than 3,000 years old, it's one of the world's oldest holistic healing systems. Focusing on disease prevention rather than treatment, Ayurveda promotes good health by brining the whole body, mind and spirit into balance.
Find these 'Golden Milk' ingredients at the market!
 Olena Powder – Hana Tropicals
Macadamia Nut Milk – Hāna Macadamia
Coconut MIlk – Kumu 'Aina Permaculture
Honey – Hāna Kine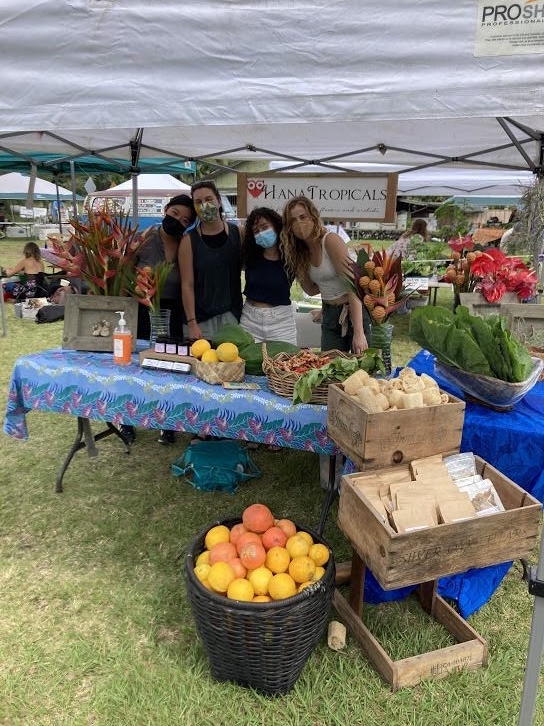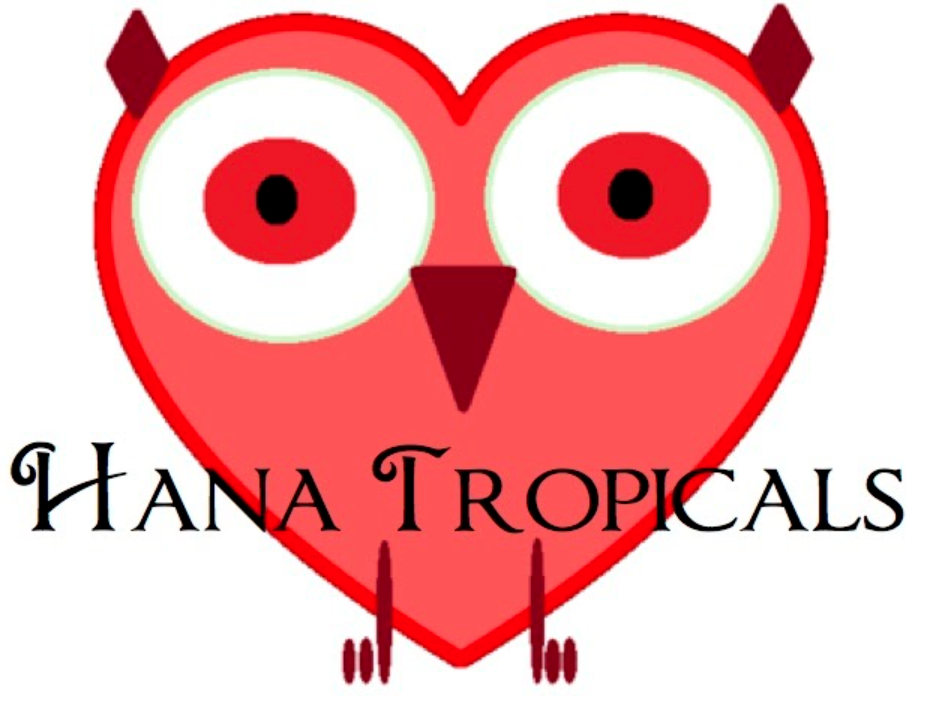 Ingredients:
–       4 Cups Plant Milk (Almond, Oat, etc)
–       1 tbsp Turmeric Powder
–       ½ tsp ground ginger
–       2 tbsp Honey, Agave, or Maple Syrup
–       2 Cardamon Pods
–       Black Pepper Grinder
–       Cinnamon
Add milk, turmeric, ginger, sweetener, cardamon pods, and 3-5 black pepper grinds to a pot. Stir thoroughly.
Cook ingredients on medium heat for 5 minutes.
Serve immediately and sprinkle cinnamon on top.